Welker at Fabtech Expo 2021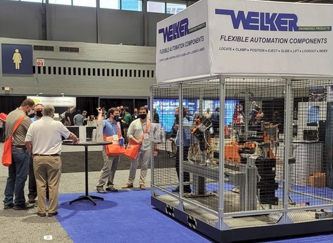 Welker returned to in-person trade shows this year at Fabtech, in Chicago. The crowds were light, but no less enthusiastic. Attendees were able to spend more technically focused time with Welker Sales Team members, exploring solutions to their automation concerns. This year's display featured the new LPM slide and the new pass-thru ground blocks GBM & GBP.
Fabtech is North America's largest metal forming, fabricating, welding and finishing event.